Historical
home

, Revision 106
Welcome to the Official Euphoria Wiki!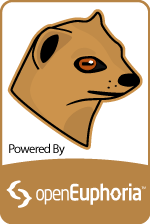 This wiki is maintained by users of the Euphoria programming language. The following main topics are available:
If you are a Euphoria programmer, feel free to help us improve this site. The wiki markup language used in here is Creole and we have some help with how to use creole.
---
Special! IUP
Our choice is IUP.
At this time "Iup for Euphoria" is very much a work in progress.
You can examine how IUP will work by visiting and downloading:
Thanks to Andreas, an updated package for Windows users:
<quote> Hallo
I have created an Iup testsetup Eu4.1 32bit+Iup+Editor.
Based on ghaberek Editor-0.1b-Win32.zip download.
It's all his and _tom's work i just hacked it to make it work the way i like it.
http://euphoria.indonesianet.de/euiup.zip
Andreas </quote>
IUP Documentation
A work in progress...
How we got here...
We are going to pick a GUI for the openEuphoria project. All opinions are welcome. Anyone may edit the wiki to leave comments on the best choice.
To start:
Last modified Dec 21, 2015 by _tom