Historical
home

, Revision 95
Welcome to the Official Euphoria Wiki!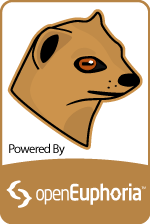 This wiki is maintained by users of the Euphoria programming language. The following main topics are available:
If you are a Euphoria programmer, feel free to help us improve this site. The wiki markup language used in here is Creole and we have some help with how to use creole.
---
Contact Administrators Directly
You can send an email to just one or all OpenEuphoria administrators.
Send an email to openeuphoria@gmail.com
The subject must contain, somewhere, in the message subject either:

all_admins
or an individual forum nickname; for example for "Tom" the nickname is: _tom
For example:
Compose and send emails using your personal email client.
| Example | |
| --- | --- |
| To | openeuphoria@google.com |
| Subject | A message for jimcbrown about the server |
| Message | "my message..." |
Note:
This system works even if the o[ website is down.
A message subject not containing a nickname or all_admins just vanish.
Messages are relayed to the administrators email.
How often administrators check their personal email will vary...
Send emails to: openeuphoria@gmail.com
---
---
Last modified Mar 07, 2015 by _tom