logo
The openEuphoria Brand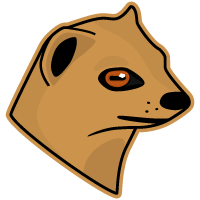 To coincide with the release of version 4 of openEuphoria the openEuphoria group has developed a new brand.
The brand comprises a logotype or wordmark (openEuphoria), a logo (the braces device) and a mascot.

The wordmark is an unregistered trademark (for more information about licensing see here).

The mascot is a yellow mongoose but does not have a name. There are no plans to name the mascot.
Use of the logos and mascot is licensed under the Creative Commons [BY-NC-SA] 3.0 license and openEuphoria Group policy.

Creative Commons has a very straightforward explanation of the license and a full legal code (which is not too onerous to read in full).

However, in simple terms:
BY - means you should attribute the logo/mascot to the openEuphoria Group.
NC - means you are not allowed to commercially exploit the name of openEuphoria or the log or mascot without first obtaining written permission from the openEuphoria group.
SA - means Share-alike. This means you are allowed to remix and modify the logo for your personal use, but if you publish your work, you have to do so under the same or a similar license.
Using and Modifying the openEuphoria Brand

The openEuphoria group has a policy on using and re-using/remixing the logo, wordmark and mascot. If you intend to use or remix the logo or mascot, you should read the policy first and seek advice/permission from the openEuphoria Group if in any doubt.


Downloading

There is a repository from where you can download images of the logo and mascot in color and black/grayscale in various sizes. Please read the policy before using the logos/mascot and in particular, please be sure to maintain the correct aspect ratio if you do resize the images.


Desktop Backgrounds

Official desktop backgrounds based on the new brand are available for download on the Artwork wiki page.


Powered By openEuphoria

There are "Powered by openEuphoria" graphics in the download repository