Historical
home

, Revision 121
Welcome to the Official Euphoria Wiki!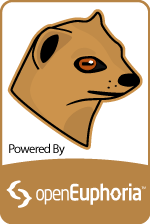 This wiki is maintained by users of the Euphoria programming language. The following main topics are available:
Archive Rescue
If you are a Euphoria programmer, feel free to help us improve this site. The wiki markup language used in here is Creole and we have some help with how to use creole.
Benchmarking Game
New Content
Home Page
Suggested revision to the website home page.
Comparing Computer Languages
Euphoria is Really Good For. . .
Last modified Aug 23, 2018 by _tom