Historical
home

, Revision 101
Welcome to the Official Euphoria Wiki!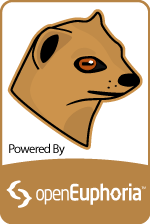 This wiki is maintained by users of the Euphoria programming language. The following main topics are available:
If you are a Euphoria programmer, feel free to help us improve this site. The wiki markup language used in here is Creole and we have some help with how to use creole.
---
Special
We are going to pick a GUI for the openEuphoria project. All opinions are welcome. Anyone may edit the wiki to leave comments on the best choice.
To start: a page of standards to use for the final choice. GuiCriteria
Last modified Oct 16, 2015 by _tom